Flooring stores come in all shapes and sizes, offering a variety of products and services to consumers. When it comes time to invest in a new floor for your home, it can be difficult to decide which store is right for you. To help make the process a little easier, we've put together a list of the six best flooring stores in Ottawa.
1) Floor Coverings International Ottawa East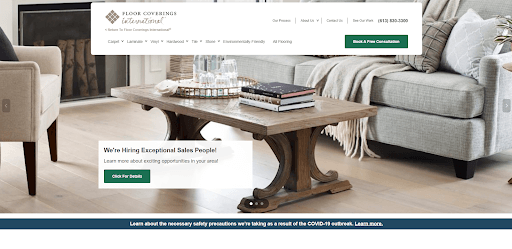 Even in the most modern of homes, flooring is an essential component that stands out as time goes on. Explore their selection today for everything from carpets to laminate tiles which offers great insulation against heat loss while maintaining their aesthetics. 
They also sell ceramic tile made with natural materials giving it both looks and durability – plus,  they also have stone tiles that offer classic elegance without costing too much upfront. Also Floor Coverings International offers up to a two year warranty on installation and workmanship.
"Josh, the owner, is competitive in his pricing, professional in his approach and excels in customer service. The new carpeting installed by Floor Coverings International on my stairs is exactly what I was looking for regarding quality and color. I highly recommend Josh and Floor Coverings International."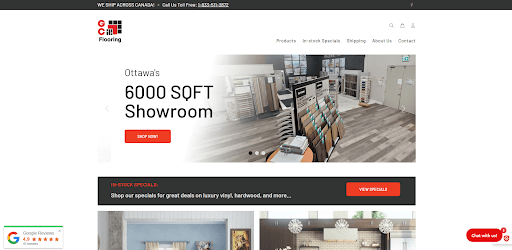 GC Flooring has been an Ottawa staple since 1995. With over two decades of experience in the market, they are known for their commitment to quality and service that will leave you satisfied with every purchase! GC specializes not only at designing solutions but also bringing innovative products directly from trusted manufacturers all across North America into your home or office space. 
GC Flooring is your one-stop shop for all things floor! They offer the best in laminate, ceramic and porcelain floors as well hardwood options that can be installed by their professional installers.
"Can't recommend GC Flooring enough!! Neil went above and beyond to assist us with every possible element of the process, and his attention to detail, honesty, and customer service were exemplary (and made for such a pleasant experience during a lengthy renovation process!)."
3) Cash & Carry Carpet Centre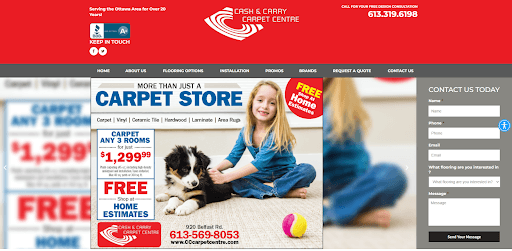 When you're looking for the perfect flooring to complement your home or business, there is no better place than this store. They have so many types of floors available that will fit any need! From vinyl and laminate options as well hardwood floors – they have got it all right here at Cash & Carry Carpet Centre waiting on you. 
Their staff can provide expert design advice, plus their prices are very affordable. And last but not least – customer satisfaction is always top priority for them. And when it comes down to installing, their team will go above and beyond when it comes time for measurement, tile selection, removal of previous floors and final install of tiles and railings, and clean up.
"Great experience dealing with Cash & Carry Carpet Centre. The quality of the product and installation is of the highest quality. I'll use them again for my next project...call them today for your project !"
4) Kingdom Floors & Decor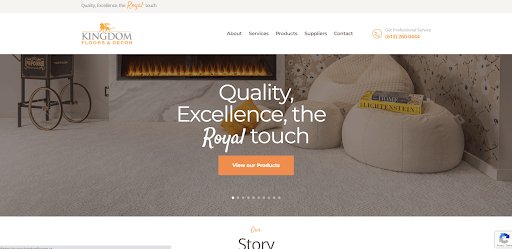 Kingdom Floors and Decor started as a family-owned business that has served Ottawa and surrounding areas with various types of flooring installations. As time went on, they expanded their selection to  include hardwood floors and tile designs such as backsplashes or quartz countertops for kitchen remodels.  
They are here at your service whether you need help designing an entire home renovation project from the start. Their flooring includes laminate, luxury vinyl plank, different types of a good quality carpets and tile.
"Amazing prices and honest people! I've used them for multiple projects and have referred many clients looking to renovate their homes and Kingdom Flooring & Contracting has always delivered with exceptional service! They are a one stop shop!!"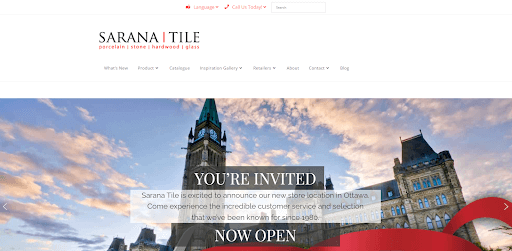 For over 40 years, Sarana has been one of the most distinguished and reputable distributors in Ontario. They are proud to import ceramic tiles from Italy that have design cues for both traditional homes as well modern architecture styles with their Portuguese suppliers supplying hardwood flooring too!
Their showroom is a beautiful space that allows customers to easily navigate amongst the many flooring options. The sales team here are very knowledgeable and eager to help find your perfect fit. They also have some great deals going on if you're looking in store or online today – don't miss out!
"Sarana Tile has a complete showroom of flooring. The selection of tiles, hardwood and LVT are vast. Spacious showroom with great natural light, a designer's dream!"
6) Ottawa Flooring Center Inc.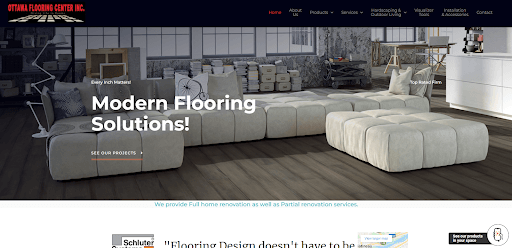 With more than a decade of experience, Ottawa Flooring Center have already managed projects for hundreds private clients as well builders local to you!  Experience is not only one part about what sets them apart – customer satisfaction has been their priority since their inception.  
Come visit their showroom to see all of the flooring options available. They have ceramic, porcelain and marble tiles; hardwood floors in different styles such as oak or maple that can be customized with your finish of choice for an out-of this world look! You'll also find vinyls and luxury laminate finishes which provide great sound insulation too.
"I had a wonderful experience with the Ottawa Flooring Center. A great selection of tiles, good prices, pleasant service and always available to give good advice. I am planning to buy a hardwood floor from this center. I hardly recommend visiting this location."
FAQs about Flooring Stores
If you are looking for flooring in Ottawa, these six stores are your best bet. They offer a variety of products and services, and they are all reputable businesses. So, whether you are looking for carpet, hardwood, tile, or another type of flooring, these stores should have what you need.
Thanks for reading! We hope this article has helped you make a decision about where to buy your new flooring.