The best bakeries in Ottawa offer a wide variety of delicious and creative baked goods. 
Here in Ottawa, we love our bakeries. There's nothing quite like the smell of fresh-baked bread or pastries wafting through the city streets. And with so many great bakeries to choose from, it can be hard to decide which one to visit first.
To help you out, we've compiled a list of the best bakeries in Ottawa, based on customer reviews variety, and price. So whether you're looking for a classic croissant or something a little more unique, you're sure to find it at one of these top-rated spots.
If you're looking for something more specific, check out our list of the best French bakeries in Ottawa. Or if you're wondering where to get a nice breakfast or brunch, check out our list of the best breakfast spots in Ottawa.
1) True Loaf Bread Company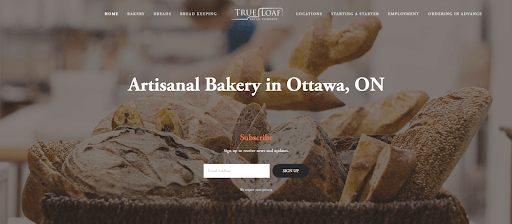 To all the bread lovers out there, True Loaf Bread Company has a wide variety of options to satisfy your cravings. You can find crusty golden baguettes with fresh airy insides and oversize dark whole wheat sourdough miches that make for a perfect accompaniment any meal time! 
Their tasty offerings also include raisin-spiced loaves made from scratch every day using only natural ingredients – no preservatives or artificial flavors added in whatsoever. Everyone's favorite are their chewy buns with chocolate covered almonds on top – always served warm straight from the oven.
"Hands down the best bread! Their baguette is the best I've ever had & their sourdough & brioches are also excellent. Whenever I pass through Ottawa now I have to go out of my way to get fresh bread to bring home!"
2) Wild Oat Bakery, Cafe & Farm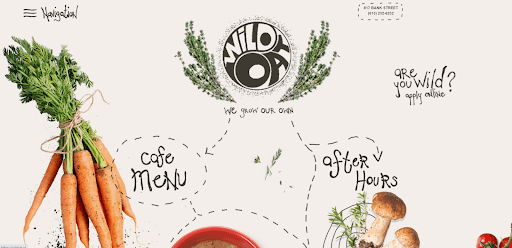 Come down to the Wild Oat for some of Toronto's best baked goods. They use only premium ingredients and their bakers make sure each item is made by hand, so you can be guaranteed that it will taste as good fresh from ovens or cooling on shelves!
All of their breads are made with organic flour and they have gluten free options as well. Every day they are committed to providing you with fresh and crusty cinnamon raisins buns, sourdough boules, baguettes, herb and olive bread and more! 
Not to mention that each day of the week they bake a special bread.
"So cute! They offer tons of yummy and unique options, sweet and savory. Everything we tried was delicious, the lemon square is *super* tart which I love. The baguette is crispy and soft in the most perfect way. A little on the pricey side but that's to be expected for high quality homemade baked goods!"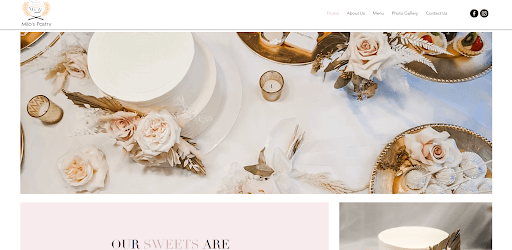 With more than 30 years in international cuisine and cake design experience – under Milo's belt includes Arabic flavors combined with French techniques. He is working to create modern dishes that not only satisfy your taste buds but also make you come back again for seconds. 
You can order a custom made cake for your birthday or just any celebration. Their flavors include pistachio, hazelnut, chocolate, tiramisu, pineapple, vanilla, oreo, strawberry and many more. They can also decorate it in just any theme for graduations or weddings.
An absolute pleasure working with the Milos Pastry team! They were so accommodating, personable, quick to respond via email, and the cake was out of this world!! It was exactly what we wanted and tasted fantastic!! I will definitely get another custom cake from them!
4) Little Jo Berry's Bakery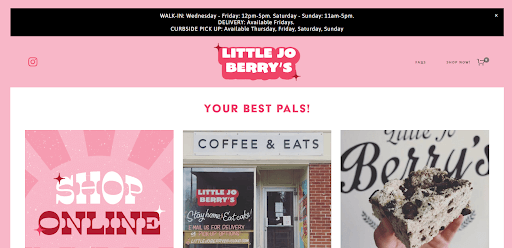 Little Jo Berry's Bakery is an amazing place if you are vegan or have an egg-free and dairy-free lifestyle. All of their baked goods are delicious, original and a dream for people with intolerances. They sell not only sweet pastries but salty options too. 
From mini pizzas to baked smoked vegan gauda-  everything is beyond delicious. And if you want something sweet their Pop Tarts are a great treat to end your meal with. The blueberry lemon square is also highly recommended – it tastes even better than its sound!
"Very amazing variety and everything I've tried there is delicious (which is a lot). Their iced sugar cookies are out of this world! Also ordered a birthday cake-cookies and cream and it was perfect."
Bread and Sons has been a vegetarian food staple in Ottawa since 2005. With Yoav D'Vaja at its helm, this family-run business provides handmade baked goods using only natural ingredients to customers who want something fresh without any preservatives or additives!
Their menu is as diverse and innovative. You can enjoy delicately crispy pizza by the slice, finger licking sandwiches made with freshly baked breads that will have you coming back for seconds.
 And if it's more authentically Italian cuisine your stomach needs— there're plenty of robust roman style focaccia or divine pies to choose from too!
"Always excellent food, always excellent service. Get a loaf of their bread, put your favorite source of fat (butter, olive oil sauce, whatever) and just enjoy it. Pick any slice of pizza. Pick any sandwich. Bloody good. Fantastic vegetarian options."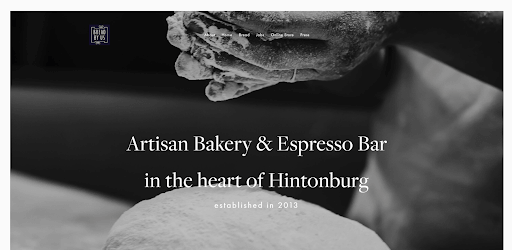 Bread By Us makes their breads with the best ingredients, using only untreated flours. Their sourdough recipe has been handed down for generations in order to give you a superior quality product that is sure not only to be delicious but also free from any dairy or eggs!
Their pastries are all delicious! They're fresh and flakey with buttery layers that you can't even describe. The blueberry danish is huge and tastes like summer in your mouth. And the banana muffin is dancey and moist, not too sweet but the banana flavor is very present.
"Amazing products of all kinds . Killer bread , jam buns to die for and pretty sure the best all butter croissant in town. Open on Sunday as well as a big bonus. Don't let the lineup stop you. Go."
Ottawa has some great bakeries that are worth checking out. Whether you are looking for a place to buy a quick snack or somewhere to have a special occasion, these bakeries have something for everyone. So, if you are in Ottawa, be sure to check out these six amazing bakeries!