Choosing a daycare for your child is no easy task. Every family and every child is different, but these Ottawa daycares strive to provide the best for your children. The best daycares in Ottawa give your kids a chance to play with other kids their age, get used to getting up in the morning, and learn outside of school. Using this list, finding the right daycare for your family just got a lot easier!
We selected these Ottawa daycares based on location, their years of experience, their teams of amazing educators, the safe environments and amenities they provide, and the quality of care. You can trust these Ottawa children's caretakers to make everyday fun, educational, and safe for your children! 
Keeping your children busy and entertained can be tough. Luckily, in Ottawa, there are tons of kid-friendly places and activities.  Head on over to the best indoor playgrounds!
And why not get a head start, and check out some of the best preschools in the city?
What's the Average Cost of Daycare in Ottawa?
Prices for daycare in Ottawa vary depending on the type of centre, whether it's licensed or not, and other factors. On average, you can expect to pay $50/day for an unlicensed home daycare, $70/day for a licensed home daycare, $75/day for a daycare centre, and $100/day for a Montessori school.
Some of the factors that affect daycare prices in Ottawa include:
The number of children in the group

The age of the children

The ratio of caregivers to children

The type of program (e.g. full-time, part-time, before/after school)

When deciding on a daycare for your child, be sure to consider all of these factors to ensure you're getting the best value for your money.
The Best Daycares in Ottawa
Now that you know what to look for in daycare and what the average cost is, it's time to find the perfect one for your family! Here are our top 8 picks for the best daycares in Ottawa:
1) Little Munchkins Hideout Daycare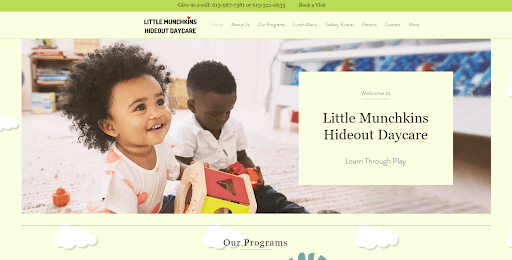 The care of children is the top priority for Little Munchkins Hideout. Their founder and owner, Sonia K, has been dedicated to the role for over 30 years now. She's built a wonderful foundation in this community so that parents can feel safe dropping off their little ones when they go back to work.
They strive to promote and maintain safe and healthy working conditions, equipment, and systems of work for all their employees and a safe learning environment in which children can learn. 
They follow frequent hand washing and disinfecting of toys. To develop and promote a strong health and safety culture within their center for the benefit of all staff, children, and parents, they provide information, training, and supervision. 
Their professional staff at Little Munchkins Hideout Daycare are thoroughly screened before being hired. Their program staff consists of Registered Early Childhood Educators or staff working towards their E.C.E Diploma. 
This place really feels like home and every single person here takes great pride in what they do.
"My daughter has been going to daycare at Little Munchkins Hideout for over a year now and she has absolutely loved every minute of it. The staff is so friendly and organized and the activities are well suited for all the kids to participate in. They really go above and beyond to plan each day out and what the kids are going to do and its very structured. I love that there is no TV and the focus is really on learning the fundamentals to get our little ones ready for school. I have seen my child grow and develop so much over the last year and I'm forever grateful. The food menu is also amazing and well thought out. Thank you for all the time and care you have put into taking care of our little ones! We will miss you so much when she starts school this year. I highly recommend this spot to anyone interested in putting their child in daycare. Thanks for everything!"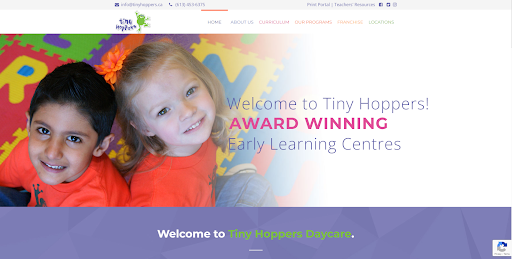 Tiny Hoppers is a Canadian Early Learning Centre that has been recognized for its high-quality care and attention to detail. They have attracted national attention as well as international recognition from parents around the world who want their children's development to be supported by professionals.
Tiny Hoppers provides a safe, fun and unique play environment for children. They have teamed up with leading educational experts in all areas to bring you unique and stimulating programs exclusively available at Tiny Hoppers.  
All of their instructors are certified professionals in their fields of expertise. They are not only chosen for their education and experience in daycare, but also for the love that they have for children and the dedication they show to children's causes.
The community also supports charities and families in need. Tiny Hoppers has dedicated many fundraising efforts to help the "Elimu" organization build a nursery school in Kenya. They have hosted poinsettia drives and parents' night outs to support this charity.
"Maria and her team in Toddler room (Sara, Jasmin, Madison, Diana, etc) are doing very good job in Tiny Hoppers Daycare. My toddler girl likes very much this place and is developing new skills everyday. We are very happy that we have our girl at their hands in Barrhavan Tiny Hoppers, which looks like a very well safe and organized place for kids."
3) Wee Watch Licensed Home Child Care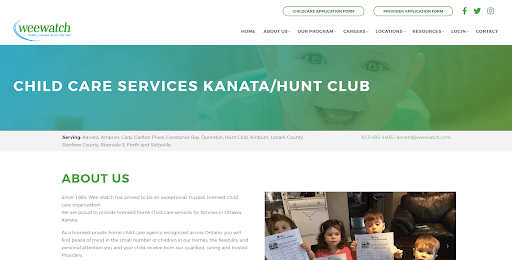 Wee Watch is a trusted, licensed child care organization that has been providing exceptional home child care services to families since 1984. They have a network of 42 Non-Profit Agencies and 1000 homes across Ontario. All their agencies are licensed by the Ministry of Education, which allows parents to be assured that standards for safety and nutrition are met.
You will find peace of mind in the small number of children they care for, flexibility and personal attention from their qualified providers. Wee Watch provides warmth and safety from mental stimulation so kids don't get bored too quickly or anxious about things going wrong.
Wee Watch offers full-time and part-time care for children six weeks to twelve years of age.
They focus on building self-confidence and encouraging an interest in learning through play for children. 
They achieve this also by having parents take part of every aspect in their child's care. They aim to promote a positive attitude towards childcare, as well as the responsibility and professionalism of Providers.
"Priya is an amazing child care provider. Her love, patience and nurturing ways make it easy for the kids to adapt to the daycare routine. She communicates regularly with updates and photos. We were so happy to send our son to her knowing that he was safe, having fun, and learning and growing so much!"
4) Little Heroes Daycare Centre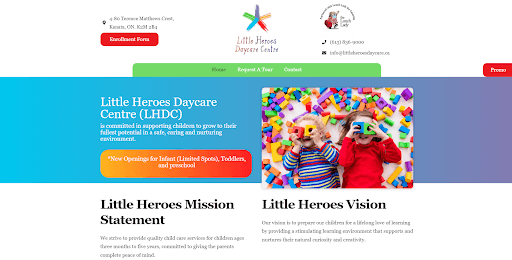 Little Heroes Daycare Centre strives to provide quality child care services for children ages three months to five years. The company knows that children are naturally curious and creative, so they work hard to provide a stimulating learning environment for them. 
From the moment they walk into their classrooms they are greeted by a friendly community where everyone helps and supports each other. They want the children to feel like they belong in the world. 
In order for them to do so, they strive to be a place that doesn't just accept but also fully comprehends who they are as unique individuals with their own set of passions and beliefs.
They allow children to explore different environments in order for them to have a greater sense of appreciation towards their surrounding community. Expanding the horizon means discovering new things and seeing how beautiful it can be outside your own comfort zone.
They also introduce children to interesting games that allow learning in a meaningful way to enrich their skills.
"We absolutely love the staff and care providers at little heroes daycare."
5) River Parkway Children's Ctr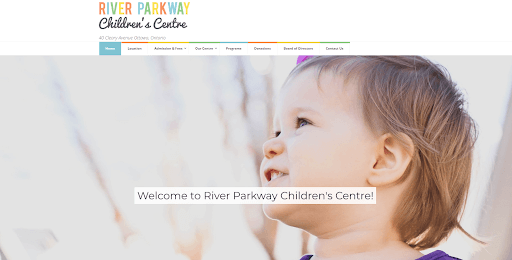 River Parkway Children's Center is the perfect place for children to enjoy a warm, nurturing, stimulating environment as well as develop creativity, independence, cooperation, and discover the joy of learning.
The center cares for 72 children ranging in age from 18 months to 12 years. River Parkway has been in operation since 1968. Many of their staff and dedicated early childhood educators have been with them for over 20 years. 
Their delicious food is prepared on the premises by their certified cook. Morning and afternoon snacks are provided, as well as a hot lunch. The daily menu is posted on the Parent Bulletin Board so that parents can stay informed as to what food their children have been served each day.
They use the Ministry of Education documentation regarding programming and pedagogy "How Does Learning Happen? in order to strengthen the quality of their programs and ensure positive children learning experience, development, health and well-being.
"We absolutely LOVED Little Heroes. The staff were all so amazing and took great care of our son. The app they use and the consistency of their communication made my day at work, seeing how happy my son was in photos and knowing what he was up to. We are so sad to be moving away, as finding care that will live up to Little Heroes will certainly be difficult, if not, impossible. I was teary eyed when picking Lucas up on his last day, as all his teachers were so sad he was leaving. They truly care so much about each and every one of their Little Heroes. Lots of love, the Sukstorfs 💕"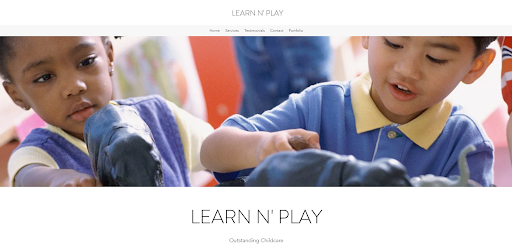 Learn N' Play is the perfect solution for working parents who want to ensure their children are being properly cared for. The home daycare is operated by a retired teacher with 27 years of experience, so you can rest assured your child will be in good hands. 
Learn N' Play offers a safe, smoke-free and pet-free environment where children can explore their creativity through play while also developing social skills. The daycare provides different daily activities, such as story time, painting and colouring; singing and dancing; playing dress up and much more. 
With so many activities available, your child is sure to have a blast at Learn N' Play Home Daycare.
"Graciela has a lot of experience and has an excellent set up and schedule. Our son has adjusted very well and is excelling under her care. We're very pleased with Learn'N'Play daycare and would recommend it to anyone searching for an active, engaging care space."
7) TotLot Licensed Childcare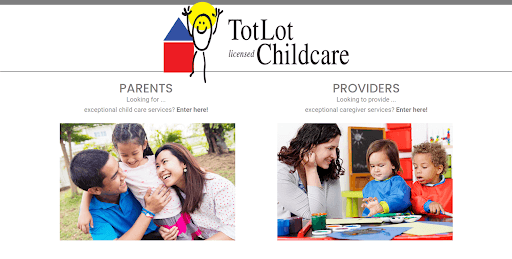 TotLot Licensed Childcare is a non-profit, licensed home child care agency, offering full-time and part-time quality care for children aged 6 weeks to 12 years old. The agency has been serving the Ottawa area since 1995. 
You can rest assured knowing your children will be receiving top-notch services from experienced professionals in their respective fields at all hours of day or night.
Their Child Care Advisors are fantastic Registered Early Childhood Educators with years of experience in the industry. 
They make a point of staying up-to-date on all the latest training opportunities and they never want our providers' skills to lag behind. All their providers maintain regular first aid/CPR certification and vulnerable sector police checks. 
They develop solid relationships with them. It starts with their extensive application process and continues through many years of working together, all while supporting their home daycares.
"My experience with TotLot has been fantastic! I was so nervous & feeling really worried about finding child care for my son. The idea of going back to work & leaving him with someone else was a scary thought, for me. The staff was so helpful & understanding. They helped me through the process step by step & I found a wonderful child care provider! I've been back to work now for several weeks & I couldn't be happier. My daycare provider is so loving & attentive; my son absolutely loves going to her daycare. I would not hesitate to recommend TotLot Childcare to anyone!"
8) Little Love Bugs Daycare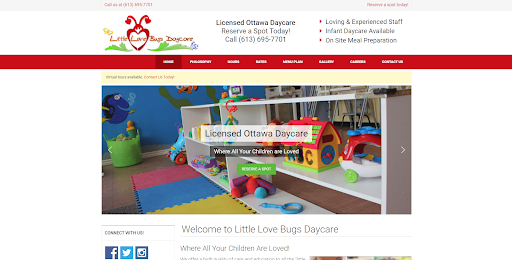 Little Love Bugs Daycare is another home for your child. They offer an environment that nurtures, protects, and encourages all of their individuality in order to help them grow into responsible adults through loving hands-on learning at every stage.
The staff at this facility is made up of highly experienced, loving people who work hard to ensure that each child feels individualized care. They foster self-confidence and independence in their charges through encouraging interactions with others.
They know that each child has a different schedule for eating and sleeping, which is why they have geared their programming around each individual schedule. They make sure that each infant participates in stimulating creative and sensory activities, and indoor and outdoor play.
Lunches and snacks are made fresh daily by their qualified chef. You can request samples of the menus at your convenience.
"Terrific teachers, lots of great activities, and because it is in an old school there is lots of room to play inside and out. And our child lives it there!"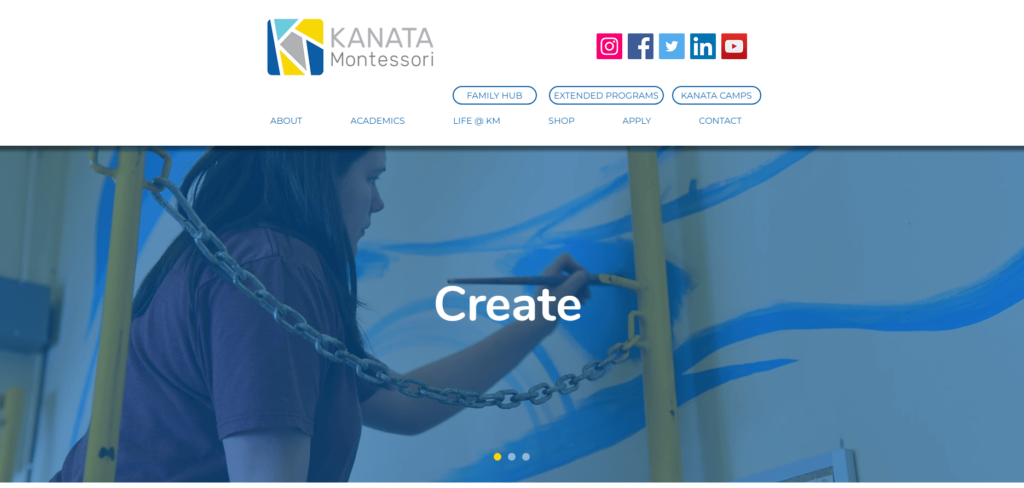 Kanata Montessori School is a renowned educational institution that offers students a unique and transformative learning experience. The school and daycare has been providing top-tier education to children for more than 40 years, and during this time the school has never missed a day of teaching due to the pandemic. In addition, the school's graduates have consistently achieved high academic achievement relative to their peers across Canada. 
Their program for kids from 3 to 6 years work at their own level through the discovery of the prepared environment. Students are presented an array of materials and lessons to cultivate a natural desire to explore, work and learn. Language (including reading and writing), movement, and social development are our primary focus, along with mathematics and sensorial materials. Music, art, biology, geography and history materials are also part of the specially prepared environment. Each class is directed by a Montessori-trained educator and an assistant. Daily outdoor play is a part of the regular schedule. If you're looking for an innovative and highly personalized educational experience for your child, look no further than Kanata Montessori School. 
"We love the school so much it is like a big family! Educators are exceptional! Definitely the best authentic Montessori school in town. Highly recommend to anyone!"
Daycares are a great option for working parents who still want to make sure their kids are safe and supervised. These daycares in Ottawa are the very best. After all, your children deserve the best of the best. If you send your child to any of these Ottawa daycares you can rest easy knowing they're taken care of all while having fun!
So if you want your children to have the best time, take them to the best daycares in Ottawa!