Archery is an amazing sport that anyone can get into, but it's one that requires you to put in the time. In Ottawa, there are many archery ranges, but we found the very best. Practicing your shots and getting better is easy with the help of these archery ranges in Ottawa. Complete beginners and seasoned players alike will love these ranges and everything they have to offer!
We selected these Ottawa archery ranges based on customer reviews, helpful staff, the equipment they provide, and their wonderful archery facilities.
For more relaxing sports in Ottawa, check out the best fishing spots and the best indoor golf facilities in Ottawa!
What's the Average Cost of an Archery Lesson in Ottawa?
The average cost of an archery lesson in Ottawa is $35 – $45. However, prices may vary depending on the instructor, type of class, and length of the lesson.
Some other factors to consider are the equipment rental costs and the range fees. Most ranges will charge a fee to use their facility, so be sure to ask about that when you're booking your lesson.
Some places may offer discounts for group lessons or military personnel. It's always a good idea to call ahead and ask about pricing before booking a lesson.
The Best Archery Ranges in Ottawa
Now that you know what to expect in terms of cost, let's take a look at the best archery ranges in Ottawa!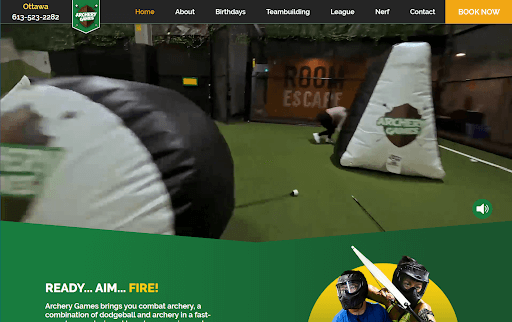 Archery Games is the perfect activity for your next event! Whether you're looking to add some friendly competition to your corporate team-building or just break the ice with new friends, this fast-paced game is perfect for you. 
You'll get in some good old fashioned target practice while having an awesome time – and there's no experience required. Just grab a bow and arrow and you're ready to go! With safety always our top priority, this family-friendly activity is suitable for ages 10 and up. 
So come on out and have a blast at Archery Games!
"Went there to have fun and I've returned home with more interest to come back. We had a blast there! Very cardio and awareness game! I do recommend it to any kind of family! My dad (66 years old) been there and we had so much fun!!"
2) Stittsville Shooting Ranges Inc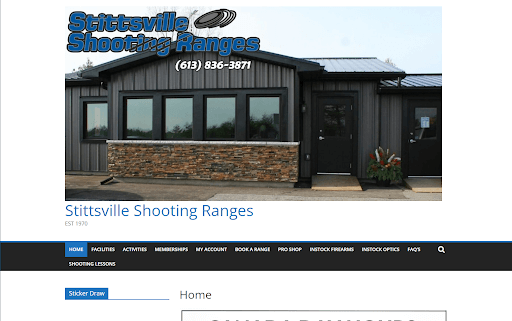 Looking for a fun and challenging way to spend an afternoon? Then head on over to Stittsville Shooting Ranges! Here you'll find a friendly and helpful staff that will make you feel comfortable, whether you're a first-time shooter or archer. With lots of different options to choose from, they have the perfect setup for shooters of all levels. 
From recurve bows to compound bows and even crossbows, they've got it all! And with plenty of ranges complete with benches and yarts, you're sure to have a blast! So come on over and see what all the fun is about!
"Great range to shoot at. The staff is professional and has loads of knowledge. They have a good selection of firearms and ammunition at BETTER prices than the big retailers (seriously!) The ranges are well kept, and there are always lots of open spots available."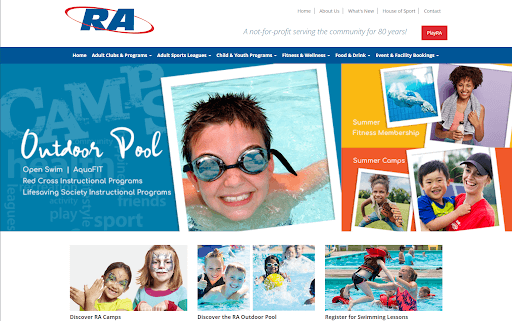 Come experience the thrill of archery at The RA! With different levels and types of play, there's something for everyone. For newbies who want to learn how it feels like being in competition with other people or just have some fun shooting around their fields – come by today !
At their range, you can practice and teach yourself the art of archery or take lessons from one onsite professional who is eager to help. They offer six shooting lanes with a maximum distance of 32 meters (35 yards). 
"Great time at the archery range. Had it to ourselves and all the precautions for covid made us feel safe. Will be looking at getting a membership so spend more time there."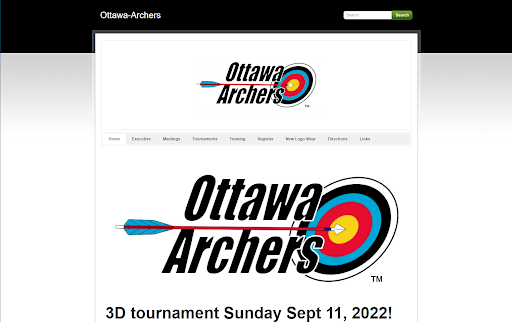 Ottawa Archers is a west Ottawa/Richmond area based club. Their outdoor range is open to our members 365 days a year from dawn until dusk. They are a loosely structured club- mostly self serve and unsupervised, for archers who wish to shoot 3D, target butt, or target (FITA) archery.
They welcome new members of all ages, (children must be supervised by their accompanying adults). In the target range, there are three different distances marked 10m, 20 m and 30 meters. They also have a 3D course with 15 shooting lanes; most only have one or two targets in them while some contain hanging pieces for fun!
"I really enjoyed shooting at the Ottawa Archers. Very kind and supportive club members."
In Ottawa, there are many amazing archery ranges just waiting for you to discover. These ranges have all kinds of courses at different difficulties, so there's something for everyone. Take advantage of everything the sport of archery has to offer. You'll be a pro or elevate your game in no time!
So if you want to shoot some arrows, you have to go to the best archery ranges in Ottawa!