Does finding the perfect pair of shoes to match your outfit seem like an impossible task? Fear not, Ottawa has some of the best shoe stores in all of Canada! From the city's fashion district to the more relaxed Byward Market, Ottawa has an extensive array of shopping destinations that offer some pretty amazing deals. Let's take a look at 10 of them.
1) Kiddie Kobbler St Laurent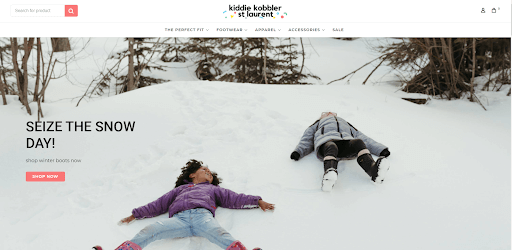 Kiddie Kobbler St Laurent is a specialty store for children's shoes, located in Ottawa. For 28 years Rob "the Shoeman" and his team have fit thousands of little ones with proper footwear- from rubber boots to sneakers!
Come see what makes them famous – how much they LOVE doing this job because it gives us the opportunity to take care of your kids' feet needs while they're growing up too fast sometimes. They will help to properly measure your kids feet to know the exact size of shoes that they need especially for winter boots!
"Absolutely love buying my kid's shoes from here! They have the largest kids shoe selection in Ottawa. Always have the best experience here, and leave with the best fitting shoe! Thank you Rob for going above and beyond to help me out!"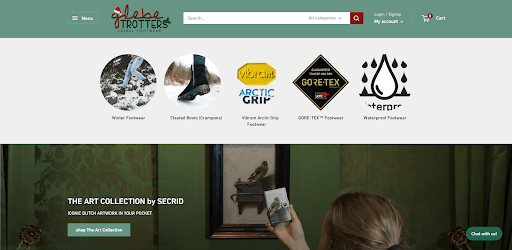 With over three decades in the business, they have become one of Ottawa's premier choices for quality footwear. They pride themselves on providing a high-quality customer experience that starts with welcoming staff members and ends when you receive your sneakers or boots at home!
They have a huge variety of shoes for men and women including orthotic-friendly options for the health of your feet. They also offer Blundstone boots which have a premium quality and are a must have for autumn and winter.
"They have a fantastic selection of quality shoes but the service is what makes the experience exceptional. Thank you Chris for your patience in helping us find the perfect footwear. Your enthusiasm and knowledge is greatly appreciated!"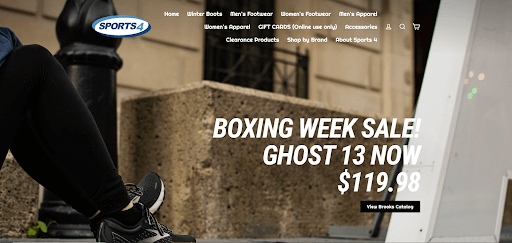 They are committed to making your shopping experience easy and enjoyable! Their fit specialists will help you find the perfect footwear for any occasion, whether it be a marathon or a hike. They know exactly what questions need answering when sizing feet up properly so that all of their customers can enjoy their time in-store wisely.
They sell a great selection of sports brands like New Balance, Brooks, Mizuno, Asics, Saucony, and Dunham. They also have wider widths and bigger sizes in stock so if you're struggling to find the right one they probably have it.
"Excellent service. Quick delivery. Purchased shoes online yesterday after a very helpful call with the Bank St. store about features and sizing. Got them at my door today. Amazing. Can't wait to use them."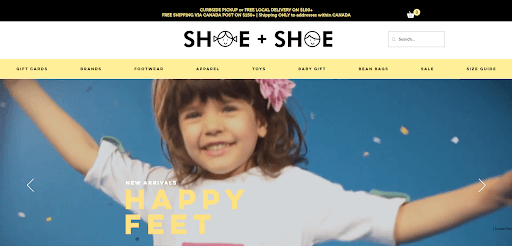 Shoe + Shoe is a kids shoe store that offers the best in comfort, durability and style. They provide children's footwear necessary from birth forward so your little one can grow up healthy & happy!
From dress shoes and rain boots to runners and school shoes they have it all. The staff is really caring about your children's well being and will help to choose the best fit for their little feet. The brands that they're selling have an amazing quality and would survive any of your child's adventures.
"Good choice of shoes and clothes for kids, for ages from smallest to youth. Excellent service. English, Russian and Ukrainian spoken here."
5) The Foot Collective Shop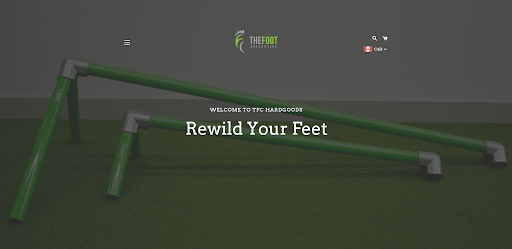 The Foot Collective Shop has been a great source for minimal and barefoot style footwear since they opened their doors. They've got everything from running shoes, sandals to winter boots; you'll never need another pair!
The staff is very helpful when you have questions about what type of shoe would be best suited based on your activity – whether it's casual or more ruggedized use (like hiking).
They have footwear for kids, men and women and also unisex options. You can also buy the Balance Beams- tool to train and reclaim your hip stability, ankle and foot mobility, and help to increase body awareness for injury prevention.
"We've purchased 3+ pairs from TFC Shop (all Vivobarefoot brand) and have been really grateful for their great service and assortment. It's hard to find foot-friendly shoes locally, so we are especially happy to support this Canadian shop!"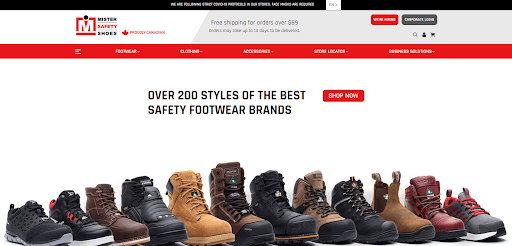 Do you need a new pair of safety shoes? They have got 200+ styles to choose from! Their Sales Associates are trained fitting experts who care about your comfort and understand how to provide the best option for unique needs. Plus, they sell workwear and accessories like insoles, head protection. They offer footwear for men and women in a variety of styles. Casual, high work boots and athletic safety shoes will be perfect for your everyday needs and any weather.
"Love this place. Great selection, the prices are fair. Staff was knowledgeable and made good recommendations. Couldn't ask for more."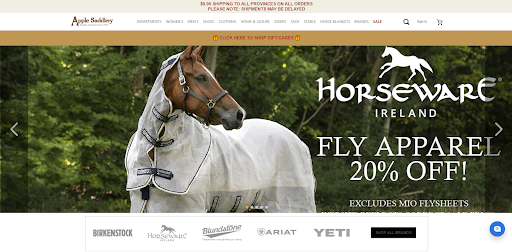 Apple Saddlery has been a family owned shop since 1972. They offer a huge list of premium footwear brands like Blundstone, The North Face, Birkenstock and many more. They also sell fine leather horseback riding boots and traditional western boots as well as sandals and slippers. The staff are super helpful and will help to choose the right pair for your specific needs.
"From the online store, I have bought several pairs of Birkenstocks for my family and clothing for my husband. The selection is great, support has been good when I have needed it, and delivery is extremely prompt. I highly recommend Apple Saddlery!"
8) John Fluevog Shoes Ottawa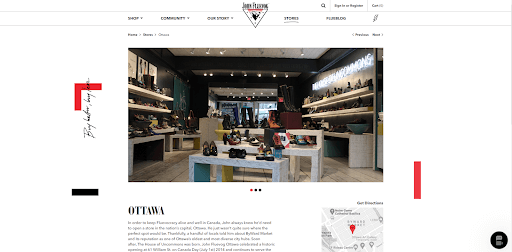 John Fluevog Shoes Ottawa is a shop that has been in business for over 50 years! Their shoes are amazing and are worn by many celebrities like Beyoncé or even Lady Gaga!
Their shoes are unique and stylish. Wherever you are looking to add a pop of color to your everyday outfit or want to stay classy and sophisticated, they have a perfect pair of shoes for you. Not to mention that they are really comfortable for your feet to wear.
"I came across this store in the Byway markets and was fascinated by the amazing shoes. The staff were so lovely and helpful and I couldn't resist buying a pair for myself and love them. They're so comfortable and uniquely made."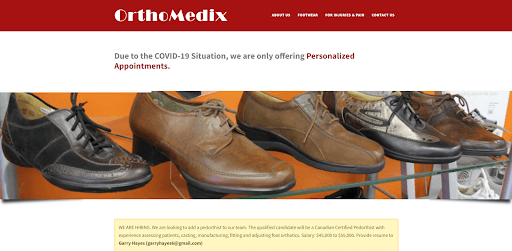 OrthoMedix opened up in 1992 and has been growing ever since with new innovations coming out all the time! With their impressive selection of footwear, OrthoMedix is your best choice for orthotic and orthopedic shoes. They stock different lasts to fit most foot types so you can find the perfect pair! They also modify the footwear depending on your specific condition and will help to manage your pain, increase your range of motion and give you a full life.
"I always buy my orthotics from Orthomedix's the staff are always very positive and friendly. My orthotics were perfect as usual and my feet are extremely difficult to fit .But as usual Gary and his nephew came through . Thank you !"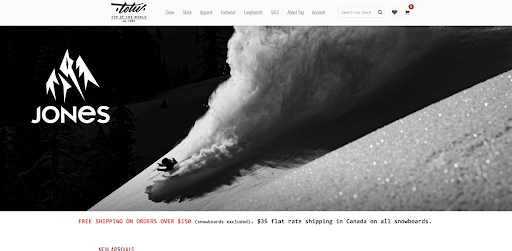 At Top of the World, we have been supporting Ottawa's skateboard and snowboard community for over 20 years. Top offers a wide and unique array of rare items, mostly unavailable from other retailers.
They sell unisex and kids footwear perfect for activities. And the staff will help you choose the best shoes for any occasion. With the great selection of brands of shoes for skateboarding like Vans, Converse and New Balance you will be satisfied with your purchase.
"Eric and his team know what it means to deliver amazing customer service! They're knowledgeable, helpful, and accommodating. Good customer service is hard to come by these days, but the guys at Top of the World are pros. Thank you!"
FAQs About Shoe Stores Ottawa
Finding the perfect pair of shoes in Ottawa is much easier than you may think. You simply need to do a little bit of research and know where to look. Once you check out these 10 best shoe stores, we're certain you'll have no problem finding something that fits your style and personality!
If you need help keeping your shoes in tip-top condition, check out our list of the best
dry cleaners in Ottawa
.