The best insulation services in Ottawa can keep you warm and toasty through the winter!
Insulation is one of the smartest investments you can make for your home. Not only will it help to save on your energy bills, but insulation also helps to keep your home warm in cold weather and cool in hot weather.
Ottawa is home to many reliable insulation businesses that offer high-quality insulation services. You can trust these companies to keep you from freezing this winter and cool off in the summer!
We selected these Ottawa insulation businesses based on customer reviews, customer service, the different insulation services they provide, and the quality of their insulation installations. 
For more home improvement services, check out the best door repair services and the best locksmiths in Ottawa!
What's the Average Cost of Insulation in Ottawa?
The average cost of insulation is typically calculated based on the square footage of your home. For a smaller home, you can expect to pay around $1,500 for insulation, while a larger home may cost upwards of $3,000.
Here is a list of the common types of insulation and their average costs:
Blanket insulation: $0.60 per square foot

Rolled insulation: $0.70 per square foot

Loose-fill insulation: $0.80 per square foot

Spray foam insulation: $1.50 per square foot

Insulation is an important home improvement project that should not be put off. If you need help finding a reliable insulation company in Ottawa, contact one of the businesses on our list!
The Best Insulation Services in Ottawa
Now that you know a little more about insulation and its benefits, let's take a look at the best insulation companies in Ottawa!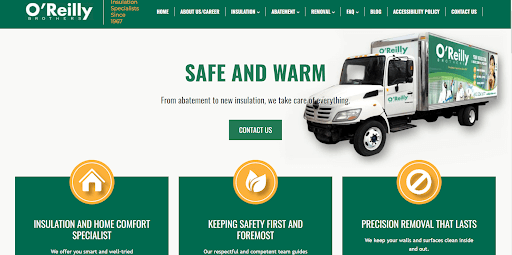 O'Reilly Brothers Ltd is the leading provider of insulation services in the area. They offer a wide range of services, from spray foam insulation to blown cellulose, and have a team of experts who will help you through every step of the process. 
They also offer abatement and removal services for any old insulation, so you can rest assured that your home or business is in good hands.Their customer service is top-notch, and they always go the extra mile to make sure their clients are satisfied. 
If you're looking for an insulation company that you can trust, look no further than O'Reilly Brothers Ltd.
"These folks are genuinely what businesses should aspire to be. They foam sprayed our crawl space years ago and when we discovered that a section was missed, they were happy to address it. No fuss, no drama - just showed up and did an amazing job and we're extremely pleasant about it all. Blake was the nicest fellow to deal with and so were Duncan and Brandon. No surprise they are still going strong in a tough business. I can't recommend them enough. Thank you, O'Reilly Brothers."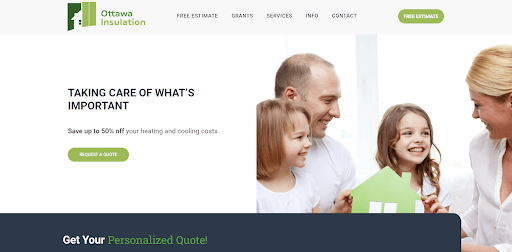 When it comes to insulation, you want a company that is not only experienced, but one that also emphasizes clean and efficient solutions. That is exactly what you can expect when you work with Ottawa Insulations. 
With over 25 years of experience, they have become known for their excellence in offering eco-friendly insulation solutions. From attic insulation and floor insulation to spray foam and insulation mold removal, they provide a highly qualified team of specialists who will deliver superior service. 
So if you are looking for an environmentally sound solution to your insulation needs, look no further than Ottawa Insulations.
"They added insulation to get R-60 in our house at a competitive price. I'm very happy with the quality and responsiveness. They addressed all my questions and concerns in a professional manner. They went the extra mile teeing care of a couple of cold spots. Great team! Highly recommended."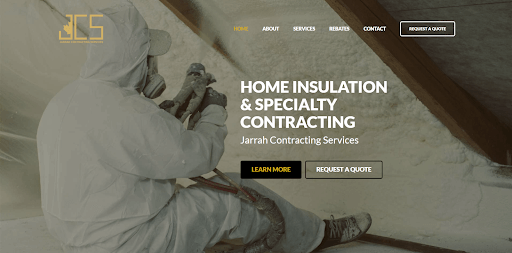 Jarrah Contracting is a business specializing in attic, home and basement insulation. The company was founded with the aim of providing excellent service and customer satisfaction. Jarrah Contracting team of specialists are highly skilled in all aspects of Interlock & Landscaping projects, as well as insulation for walls, basements and attics. 
The company is committed to providing high quality workmanship at competitive prices. In addition, Jarrah Contracting offers a wide range of services that are designed to meet the specific needs of each customer. 
Whether you need help with a small repair or a complete renovation, Jarrah Contracting has the experience and expertise to get the job done right. Contact Jarrah Contracting today for all your insulation needs!
"they were quick, very courteous and professional from the very first meeting to get a quote, to schedule to the actual work done. They knew what they were doing, answered all my questions, did the work we contracted out to them. A very professional company in all aspects and one I have already recommended to all my neighbor's"
4) Cambridge Comfort Home Service Inc.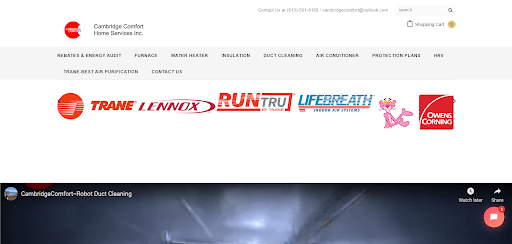 Cambridge Comfort Home Service Inc. is an insulation business that not only provides customers with high-quality insulation and installation options, but they also offer extensive protection plans if you require comprehensive care for your home or business. 
Some of their features include furnace installation, repair and maintenance, air conditioner installation, repair and maintenance, water heaters installation, repair and maintenance, duct cleaning, insulation and replacement parts. 
If you're looking for a company that will go above and beyond to make sure your home or business is fully protected, then Cambridge Comfort Home Service Inc. is the business for you!
"Cambridge Comfort is professional. After the service, they're still very responsive and helpful by answering related questions. I'd recommend Cambridge Comfort to anyone in town who is looking for the furnace and duct cleaning services!"
FAQs About Insulation Services
​​Insulation is an important part of any home's energy efficiency. Not only does it help keep your home warm in the winter, but it can also save you on your monthly heating and cooling bills. 
If you are looking for a reliable insulation service in Ottawa, be sure to visit any of the best insulation companies in Ottawa!