The best fishing spots in and around Ottawa are a real catch!
A fishing trip is an opportunity to take a break from busy city life and relax on the waters. In Ottawa and in the area, there are many lovely fishing spots just waiting for you to discover. Who knows maybe you'll catch a smallmouth or largemouth bass, or the giant muskellunge?
We selected these Ottawa fishing spots based on visitors' reviews, scenic views, selection of shops and restaurants in the area, and the variety of fish you can catch here.
Many of these fishing spots in and near Ottawa have other activities for you to do as well. If you enjoy kayaking, cycling, and hiking, these places are well worth a visit!
Some of the best fishing spots in the city need an up-and-running boat. Head on over to the best boat rentals and the best boat dealers in Ottawa!
When's the Best Time to Fish in Ottawa?
The best time to fish in Ottawa is during the spring and early summer when the weather is warm and the fish are biting. The fall and winter can be good times to fish as well, but you'll need to dress appropriately for the cold weather. 
Ideally, you'll want to go fishing when the sun is out and there's little wind. This will make it easier to cast your line and give you a better chance of catching something. The best time of day to fish is usually early morning or late evening when the sun isn't as strong. 
The Best Places to Fish in Ottawa
Now that you know when the best time to fish is, you need to know where to go. Here are some of the best spots for fishing in Ottawa: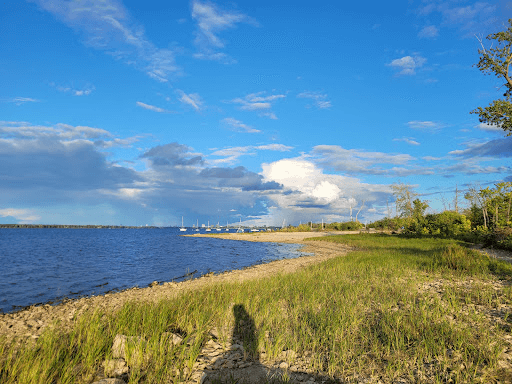 Shirleys Bay is a hidden gem for outdoor enthusiasts, especially those who enjoy hiking and cross-country skiing. The natural wetland features along the shore provide many benefits, including improved water quality and thriving wildlife habitats.
 In addition, the scenic views and historic points of interest make Shirleys Bay a great place to spend a day or two exploring. For those who enjoy fishing or boating, the Shirleys Bay boat launch is an ideal location for canoeing, kayaking, fishing and sailing. 
So whether you're looking for a relaxing day spent enjoying the natural beauty of Shirleys Bay or an afternoon of fishing or boating, this hidden gem has something for everyone.
"Great place to do ice fishing in the winter. Nothing big, mostly small perch walleyes and the odd ling in the night. Free parking. The ice is usually thick enough by the end of December."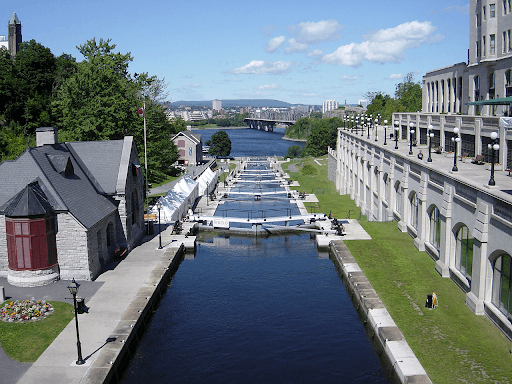 Visit the 19th-century Rideau Canal, which is a historic waterway linking a series of rivers and lakes in Eastern Ontario. It was built during times when it felt like there would be a military threat- but now you can enjoy this place for all its worth.
Catching a fish can be an exciting, rewarding experience. So go ahead and cast your line on the Rideau Canal where you may find an opportunity to calm down after a long day and challenge yourself. 
Try your hand at landing a roll call of sport fish on those waterscapes. You can go for largemouth and smallmouth bass, northern pike, delicious walleye, yellow perch, lake trout and the mighty Muskellunge. 
From an afternoon of fishing on one side or adrenaline-pumping rock climbing with friends on another – there really isn't anything this route doesn't have. If relaxing sounds like your idea of fun you can rent a boat and enjoy a vacation of any length with your friends and family.
"Fishing in springtime.!!"
3) Morris Island Conservation Area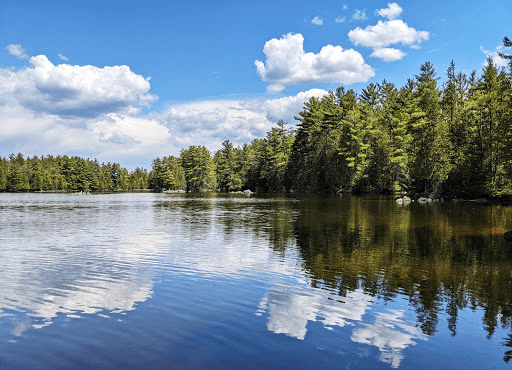 Morris Island is a wonderful conservation area on the Ottawa River just above the Chats Falls and West of Fitzroy Harbor. The beauty of the place is unmatched. It's a great spot for spending some time with your family or friends, with plenty of activities on offer no matter your age or interests. 
If you're into hiking then there is a trek of varying difficulty, with heavily treed paths that wind through the trees and offer both flat trails and rugged rock-covered ones. There are many lookout points along this journey where you can stop for dramatic views from high up overlooking lush forests below as well.
It doesn't get much more relaxing than taking time out from your day to explore nature while sitting on one of those picnic tables near the parking lot. There are also places where your fishing rod can come in handy.
Whether you're an avid hiker, cyclist or just want to relax by the waterway and catch some fish- Morris Island is a great place to choose. 
mvc.on.ca
+16132530006
156 Morris Island Dr, Fitzroy Harbour, ON K0A 1X0, Canada
"I love this place. Some of my happiest memories as a child are fishing and hiking at Morris Island with my dad. So many nice fish caught there as well as about a million sun fish 🙂 Now I drag my husband there to go kayak fishing every chance I get. Unfortunately the parking isn't free anymore :("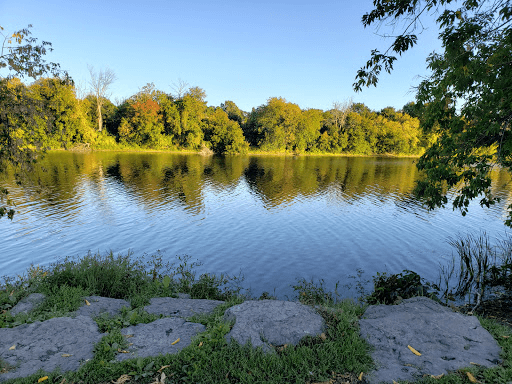 Windsor Park is the perfect place to take your family to spend some quality time together. With a variety of play structures, slides, and swings in good condition, as well as clean bathrooms, you and your family will be sure to have a blast. 
And if you're looking for some entertainment in the sun, you can relax on one of the many beautiful patios or try your hand at fishing on the shore. Plus, the park has a great public eating area with individual barbecues and picnic tables for everyone to use. And it's all easily accessible from the bike trail. 
So come on down to Windsor Park and enjoy a day of fun in the sun with your family.
"Nice park. Lots of dogs. Tennis courts are in good shape and they are rebuilding the bike/walk path. Playground is in need of a refresh but we'll lived nonetheless. Dock for fishing or kayaking at edge of park."
FAQs About Fishing in Ottawa
Take advantage and fish at one of the many beautiful lakes and rivers in Ottawa and nearby. At these fishing spots, you're sure to enjoy the stunning views of nature and maybe get an amazing catch. Enjoy everything the city has to offer in the way of fishing at these wonderful fishing holes!
So when you plan your next fishing trip, be sure to visit the best fishing spots in and around Ottawa!