Ottawa is home to a number of sleep clinics that can help you get the quality rest you need. If you're having trouble sleeping, then it's time to visit one of these clinics and find out what's keeping you from getting the shut-eye you deserve!
In this article we will introduce our readers to four of the best sleep clinics in Ottawa. We have carefully researched each clinic and chosen them based on their professionalism, affordability, location and overall customer satisfaction. 
So whatever your needs may be, there is sure to be a clinic on this list that can help!
1) InspiAIR Ottawa - Home Oxygen & CPAP Therapy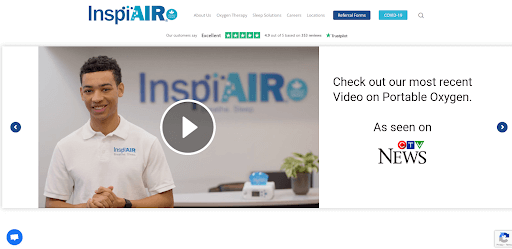 InspiAIR is committed to providing superior therapeutic results and outstanding patient satisfaction. 
In just one year of operation, they were able achieve greater than 91% sleep apnoea treatment success as measured by compliance rates with their CPAP machines or Home Oxygen supplies-and clients also report highly positive feedback about the quality service provided!
When it comes to home oxygen or PAP therapy, one size does not fit all. Their treatment set-ups are custom designed for the person who needs them based on health status and lifestyle choices as well as personal preference in languages spoken – they offer services in  Cantonese, English, Farsi, Mandarin and Italian.
"This store has the best, seriously, the best customer service I've ever experienced! Not only were all of my needs met, regarding CPAP equipment supplies but also all my questions regarding personal habits and tricks that I could adopt to help improve my sleep patterns were met with rapidity and graciousness. I left that store at the end of my transaction feeling very confident that at night, I would finally get a great night's sleep!!"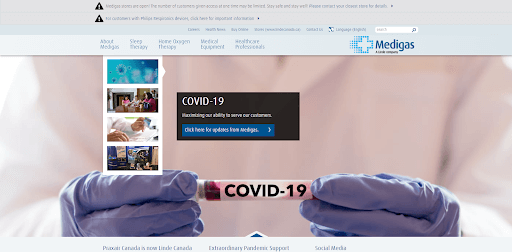 Medigas is the home healthcare division of Linde Canada Inc., singularly committed to helping people live better lives and supporting medical professionals who make it all possible. 
For over fifty years MediGas has been providing physicians with oxygen therapy equipment for their patients' comfort at night or when they are just not well enough in person. 
Specializing in home respiratory solutions, Medigas offers customers its expertise in clinical and technical education, safety, travel oxygen, and emergency planning. Medigas is a leader in the industry. 
From delivering life-enhancing home oxygen services to creating an environment that will help evolve healthcare consumers' needs for sleep therapy, they lead all others!
"It has always been warm,informative and very reassuring times with Drew. It sure makes it easier for me in this program. You go the extra mile! Thanks for making this journey easier for me!!! Wow!!! Had another awesome experience with Medigas! Excellent customer service. Thanks so much Drew!!! You sure make this treatment easy!!!!"
3) Ottawa TMJ and Sleep Apnea Clinic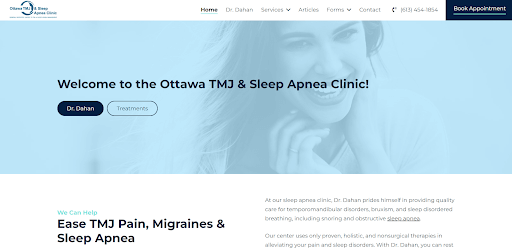 You deserve to have your sleep apnea treated with the latest and greatest treatments available.
 Dr Dahan offers a variety of services for this condition, including snoring relief. It's not just about getting more restful nights; they also help relieve discomfort caused by pain associated with TMJ complexity headaches. 
Their Oral Appliance Therapy is a great alternative to the CPAP machine for those who suffer from sleep disorders. 
This therapy utilizes an appliance that repositions your jaw slightly forward, helping keep airways open while you're sleeping and preventing pain in TMJ area due its custom-fit design.
"Dr. Dahan and his team have provided exceptional care throughout my treatments over the past two years. I appreciate the way they listen and provide treatment that's tailored to my individual situation."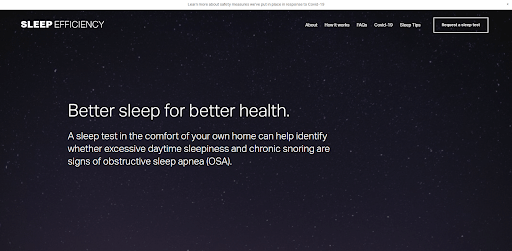 The Sleep Efficiency team is passionate about helping patients get the care they need and deserve. The founder Andrew started this company because he saw how difficult it can be for those with sleep apnea to find a reliable testing facility near them, which led him creating an affordable solution that makes home sleep tests hassle-free so people don't have to worry if their results are accurate or not!
Their Alice Night-One home sleep testing device uses similar sensors as in-lab studies so you can feel confident about your results. It has six sensors that collect data based on body position, pressure flow, snoring, respiratory effort, oxygen saturation and heart rate. 
The results are then forwarded to referring physicians within two weeks, allowing access to treatment much faster than a hospital-based test.
sleepefficiency.ca
+16138528324
I-, 130, Terence Matthews Crescent #1, Kanata, ON K2M 3B4, Canada
"My experience with Sleep Efficiency was incredible. I called and reached Andrew and told him that I needed urgent and last-minute sleep apnea test results for surgery. Andrew managed to prepare a test kit for me to pick up that afternoon and guaranteed a quick turnaround for the results (which he stood by). Andrew kept me updated on the status of my test results and ensured that I received them in a short period of time. Andrew was incredibly supportive throughout the process and I couldn't be happier that I found Sleep Efficiency."
Sleep disorders can have a significant impact on your quality of life, so it's important to seek treatment if you're struggling to get the sleep you need. If you're in Ottawa and looking for a reputable sleep clinic, the list above provides some excellent options. 
Each of these clinics offers unique services and treatments, so be sure to do your research before choosing one. With proper care and treatment, you can finally get the restful slumber that you deserve!