The best oral surgeons in Ottawa will give you the best results!
No one wants to get oral surgery, but what can you do if you need a tooth extracted or corrective jaw surgery? At least in Ottawa, there are many highly-qualified oral surgeons who you can trust to do a great job. These oral surgeon clinics have friendly and professional staff so you'll be at ease before the procedure.
We selected these oral surgery clinics based on patient reviews, the variety of treatments they offer, their comfortable atmosphere, and their team of expert oral surgeons.
Make sure the rest of your health is in top condition by visiting the best eyeglasses stores and the best psychologists in Ottawa! 
How Much Does It Cost to Get a Tooth Extracted?
The average cost of a dental extraction ranges from $150 to $250 for those with insurance, and from $200 to $600+ for those without. But there are ways to save on the cost of dental extractions, whether you have insurance or not.
Some other factors that affect the cost of dental extractions include:
The type of tooth being extracted (wisdom teeth are usually more expensive to remove)

The location of the tooth (teeth in the back of the mouth are usually more difficult to reach)

Whether or not sedation is used

If you don't have insurance, some dental clinics offer payment plans or discounts for cash payments. You can also check with your local dentist's school to see if they offer reduced-cost dental extractions.
The Best Teeth Whitening Services in Ottawa
Now that you know how much it costs to get a tooth extracted, let's take a look at the best oral surgeons in Ottawa.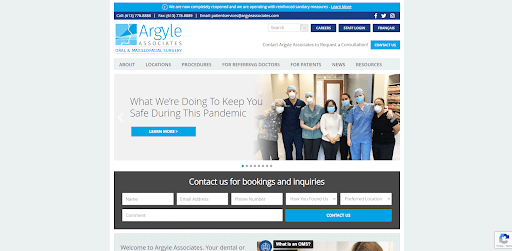 Since 1976, Argyle Associates Oral & Maxillofacial Surgeons has provided complete care for patients requiring oral surgery. They are committed to being the centre of choice in dental and medical professionals who want high-quality results with every procedure they perform. They provide an atmosphere where people can feel comfortable during all stages from diagnosis through treatment planning. 
Argyle Associates offers a full range of surgery services, from general to orthopedics. All our surgeons are also actively engaged in providing urgent care for various injuries and conditions.  The team of dental specialists at their hospital offers a complete range of anesthesia options to patients. 
"So thankful for Argyle Associates. I had impacted wisdom teeth that were very painful. Argyle was able to see me the next day for a consult and then did the surgery the day after the consult. Very easy process and the staff is very friendly. I'm currently at home recovering with pretty much no pain."
2) Rockcliffe Dental and Denture Centre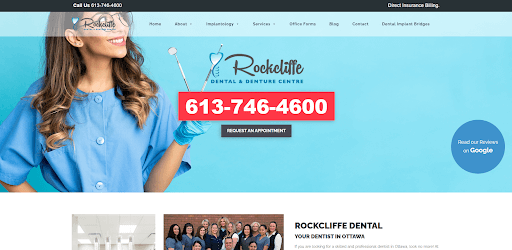 At Rockcliffe Dental & Denture Centre, they understand how important your smile is to you and they will do everything they can to make sure that you're proud of it. They offer a wide range of dental services, from routine checkups and cleanings to more complex procedures like wisdom tooth extractions and crown lengthening. 
And no matter what procedure you need, you can trust that their team of experts will take care of you with skill and compassion. So if you're looking for a dental practice that you can trust to take care of your smile, look no further than Rockcliffe Dental & Denture Centre.
"The team at Rockcliffe Dental were kind and compassionate. I went in for a consultation for wisdom teeth removal with Dr. Koniouchine. His friendliness and professionalism were immediately clear and he helped me through some serious anxiety to get the procedure done. I can't say enough kind words for him and his team!"
3) St. Laurent Dental Centre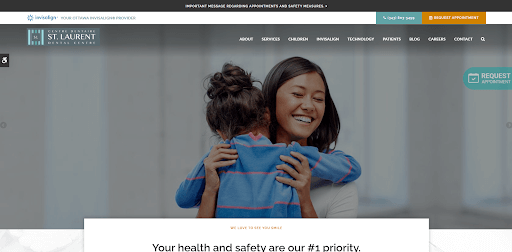 At St. Laurent Dental Centre, they have been providing Ottawa families with compassionate care for over 35 years. 
They offer a full range of tailored services to meet your needs and help you achieve optimal oral health. They pride themselves on short wait times as well as using modern dental technology, like sedation options for those who would rather not be stressed during their visit! 
Patients at St. Laurent Dental Centre can expect to receive the best care possible with their teeth and gums. They also provide clients access to not only major procedures such as tooth extractions or crowns on old ones; they also offer more complicated operations including dental implants, wisdom teeth removal, and even corrective jaw surgery. 
So if you are in need of dental care, don't hesitate to come to see them at St. Laurent Dental Centre!
"I have been with this team for the past 20 years and will be with them for the next however many. Dr Hudson, Jill and the rest of the team are attentive, professional and I know I am getting the best care possible. If you want friendly, caring people who treat you right, this is the place to come to."
4) Dentistry On Catherine Street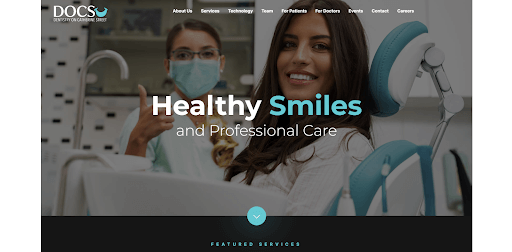 Dentistry On Catherine Street is the perfect place to go for anyone in need of quality oral surgery. The staff is experienced and well-trained in both modern techniques and old-fashioned care, meaning that no matter what kind of procedure you need, you're in good hands. 
In addition, the surgeons at Dentistry On Catherine Street understand both hard tissues like bones and soft tissues like skin, so you can rest assured that your condition will be treated with the utmost precision and skill. 
Whether you're in need of a simple check-up or something more complex, don't hesitate to pay Dentistry On Catherine Street a visit. You won't be disappointed.
"Dr. Fung completed both my extraction and my dental implant while Dr. Conway gave me sedation both times. Both doctors were very caring and professional and their technical proficiency was second to none. They made me feel very comfortable and I easily put my full trust in their abilities. Highly recommend!"
Getting an oral surgery of any kind can be scary but f you need oral surgery, you want someone reliable and experienced in performing the operation. These oral surgeons are just that. The doctors at all these clinics have years of experience and have great facilities, so you can trust you're in good hands.
If you're looking for a skilled medical professional to perform surgery on you, come see the best oral surgeons in Ottawa!