Ottawa is home to many talented cosmetic surgeons, and one of the most popular procedures they offer is lip filler. Lip fillers are a great way to achieve fuller, more youthful looking lips without surgery. 
There are many different types of lip fillers available, so it's important to do your research before you choose a doctor.
In this article, we will introduce you to six of the best lip fillers in Ottawa. All of these doctors are highly experienced and have excellent reputations in the city. So if you're thinking about getting lip filler treatments done, be sure to check out these doctors!
1) The Ottawa Skin Clinic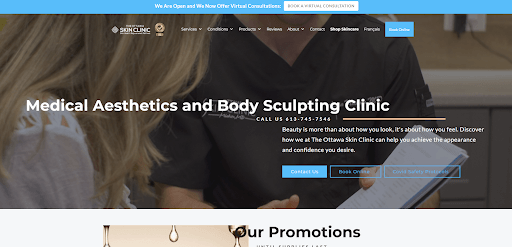 The Ottawa Skin Clinic is a medical spa that prides itself on providing exquisite care, comfort and safety to all of its patients. 
The clinic's professionals are caring people who work hard to ensure that you have an enjoyable experience at all times – whether you're receiving treatment from the ladies' team or the gentlemen's team! 
In addition, the clinic offers a variety of cosmetic injections in order to help you achieve your desired look. One such injectable beauty treatment offered by the Ottawa Skin Clinic is hyaluronic acid which can be used to restore volume to lips and give them a natural and refreshed appearance.
"I trust and highly recommend the Ottawa Skin Clinic. All the clinicians and staff are knowledgeable, professional, and only use evidence-based modalities. Suzanne in particular is exceptionally amazing!"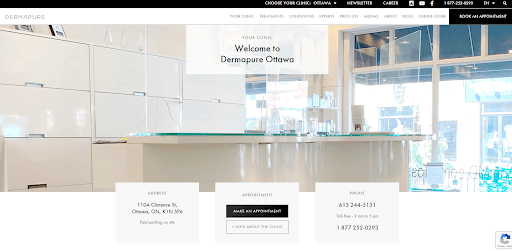 Dermapure is a leader in the medical aesthetics field, and they have been providing services for over 11 years. They currently employ 40 doctors across Canada who can help you achieve youthful-looking skin with their team of dedicated professionals no matter where life takes you! 
They use quality filler such as Juvederm, Esthelis, Teosyal and Restylane to correct volume loss while maintaining each individual's unique features. 
They will make sure that your lips look perfectly natural but more bigger and contoured – ensuring that you're happy with the final results.
"Dr. Tosoni is a master at her craft. I feel lucky we have someone of her caliber here in town. She understands what women want, and has the skill and talent to deliver. She always sets up reasonable expectations and believes in quality over quantity."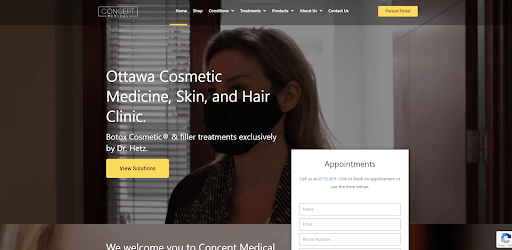 Concept Medical is dedicated to helping you look and feel your best. Their professional medical staff always puts the patient first, using natural results that are safe for any skin type or concern! 
If you're looking for more full lips or to enhance your natural lip shape, then Concept Medical in Ottawa is the place to go. 
They specialize exclusively on cosmetic procedures like dermal fillers and can restore lost volume while enhancing shaped profiles with their expert knowledge of how each patient's body movements affect results! 
Concept Medical lip treatments are performed exclusively by physicians and never delegated to a nurse or non-physician staff member. 
This ensures that you receive the highest quality care from experienced professionals who have years of experience in treating patients with diverse needs, including those related fully expressed lips!
"I love this place! Dr. Hetz and the entire Concept Medical team are remarkable. I'm continuously impressed by their level of knowledge, care and consideration. The products they use and sell are incredible, and I've experienced amazing results from each treatment. Check them out if you haven't already. You will not be disappointed!"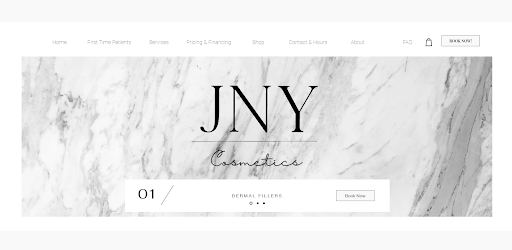 JNY Cosmetics is proud to offer an exclusive range of industry leading, non-surgical cosmetic treatments. 
These innovative and affordable alternatives give women the ability to make their desired changes without going through with expensive surgery or painful procedures that come at great risk for complications like infection!
The medical specialists at JNY have been providing more than amazing lip filling services! They will listen carefully to what you want before making recommendations. 
They know everything there is about this procedure (and all other ones too!) and will make sure that your lips look full and natural.
"My first time getting lip injections was just about a year ago with Jenny. I was so nervous, terrified of needles and super afraid of getting that exaggerated pout but I told her exactly what I was looking for and left 150% satisfied. She was so easy to talk to and needless to say I was back ASAP for my next appointment."
5) Danesthetics Medical Design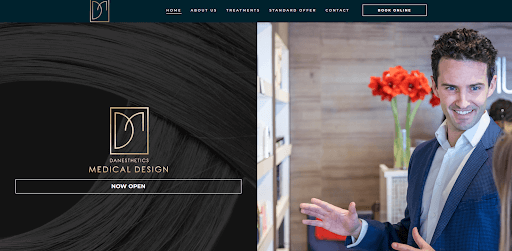 Danesthetics Medical Design is a company that believes in the power of true beauty coming from within. 
They understand no one should feel they have to change who they are just because society tells us otherwise, but also realize people deserve a choice to restore visible volume loss or to improve facial symmetry. 
The medical provider's knowledge, skill and judgment are all crucial to consistently providing safe and attractive results from your lip filling. They use an aesthetic eye in their work which helps them provide excellent customer service with top-quality care that you can be confident about!
"To start, the space is beautiful with such a cozy and welcoming vibe. I had the best experience with Dan and he made sure I was comfortable throughout the entire process. I can't stop smiling from the amazing job he has done, and I can't wait to return!!!"
6) Medical Aesthetics Canada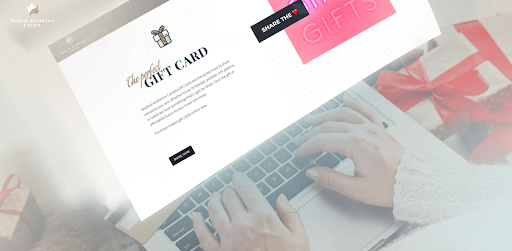 Medical Aesthetics Canada is the place to go for excellent customer service and great prices. They're committed to providing you with caring, effective treatments performed by highly skilled staff who are registered nurses!
 You can always count on them to provide you with a professional beauty touch. The filler brands that they use are premium quality and really safe for your body – so you know that you're in good hands when choosing them. 
They can enchant your lip's form and fullness while also keeping your face natural and symmetrical – ensuring that you love the final results!
"Taissa was super nice & professional! She made my mom & I feel super at ease about filler and the expectations! We are super happy with the results already, can't wait to see her again!"
If you're looking to add a little bit of volume to your lips, then you may be considering getting lip fillers. Ottawa is home to many excellent plastic surgeons, so choosing the right one can be a daunting task. 
That's why we've put together a list of the six best lip fillers in Ottawa. From natural-looking results to long-lasting effects, these injectables have it all. So if you're ready to get that plumper pout, read on for our top picks!