Fertility clinics are a necessary resource for couples who are struggling to conceive. If you and your partner have been trying unsuccessfully to get pregnant, it's time to consult with one of Ottawa's best fertility clinics. 
These clinics offer a variety of services that can help increase your chances of conceiving, including treatments such as in vitro fertilization (IVF) and intrauterine insemination (IUI).
In this article we will introduce you to the five best fertility clinics in Ottawa. We have done all the research for you, so all you need to do is choose which clinic is right for you!
1) Ottawa Fertility Centre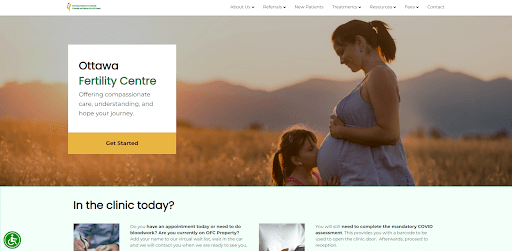 They are the national leader in assisted reproductive technology outcomes, providing exceptional patient experience delivered by passionate and committed staff. 
Their mission is to invest in cutting-edge technologies that will help patients have access to compassionate care while being accountable for it through their comprehensive evidence-based medicine services as well strong community partnerships which includes you!
Their services include lots of treatments that help you make informed, knowledgeable choices about your reproductive health alongside your fertility specialist. Natural conception, ovarian stimulation and insemination, donor insemination or in-vitro fertilization, surrogacy or egg donation— they can help you with that all.
"So far, my journey at the clinic has been a wonderful experience, whether making appointments, the staff or the clinic itself. They give you clear information, readjust realistic expectations and treat you respectfully. I had to call back at first to start the process, but since I've actually started with the clinic, well, let's just say, I truly feel blessed to have such a team for this journey. I feel they are there to support my choices and they do it with no judgment at all."
2) Fertility Match Canada Inc.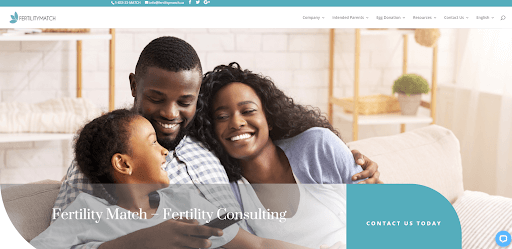 When you're ready to start a family, finding the right agency can be one of your most important decisions. You need an organization that will represent and listen to all questions or concerns. Fertility Match has helped many people to find success through their personalized approach while also making sure you feel supported throughout this process. 
All of their Egg Donors are healthy, caring, educated women between the ages of 19 and 30.  All of the Donors who qualify for their program also have a true desire to help families in need.
"We had a great experience working with fertility matches. After speaking with other egg donor companies and looking at the egg banks in the states we decided to take a chance on them. 3 months later we had more embryos than we ever thought we'd have. We are now 23 weeks and counting and so excited to meet our child."
3) Infertility & Reproductive Care - Naturopathic Medicine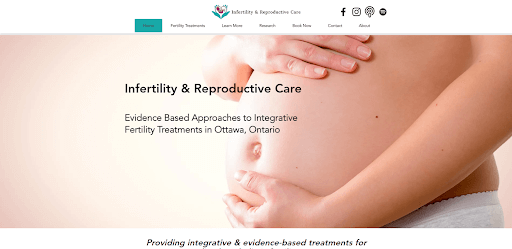 Unexplained infertility is a frustrating condition that leaves patients with unanswered questions. 
The experts at Infertility & Reproductive Care will work hard to uncover the subtle causes behind your inability or lack-of success in conceiving, and they'll take an approach tailored for each individual patient based on recent clinical research as well as any other factors known about them such blood test results you may already have completed (even if they're old). 
Their fertility treatments include Herbal Medicine for Fertility, Acupuncture for IVF/Fertility,  hormone therapy and traditional Chinese medicine approach. They also can help to support normal ovulation, blood sugar regulation, healthy progesterone and hormone production to improve fertility success rates with PCOS. 
"Dr. Singh is a true gem! After many years of unexplained infertility, I decided to take a more holistic look at my health, and I really dedicated 3 months to following the advice Dr. Singh gave my husband and I - from the dietary changes to the recommended supplements. I could not be happier that I decided to invest this time and energy since I just had my very first positive pregnancy blood test."
4) Fertility Online Clinic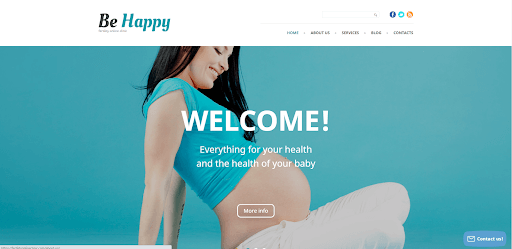 The team at this clinic understands that infertility can be a difficult time for couples. The last thing you need to worry about is how best to take care of yourself and your partner when all hope seems lost! 
That's why they provide an online solution that includes traditional herbal treatments used in our culture for centuries, alongside modern medical technology such as online consultations with doctors from around the world who are experts on helping people. 
Their fertility online clinic offers innovative herbal products for female infertility treatments with a good successful pregnancy rate. The visible benefits of herbal therapy are non-invasive, fewer side-effects. 
To access their products by distant clients, an online diagnosis service is opened by their practitioners where individuals can get customized prescriptions made after having spoken to one of their doctors – usually within days!
They are committed to providing the best customer service experience possible. Their team of health practitioners answer all calls and reply to emails with love and commitment to help. "5 stars"
5) OriginElle Fertility Clinic & Women's Health Centre Ottawa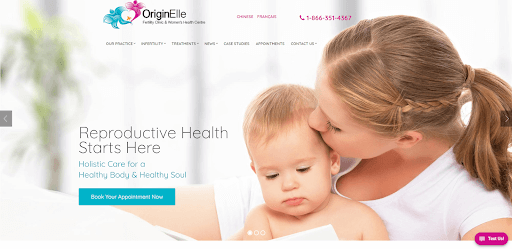 OriginElle is more than just an ordinary fertility clinic. They offer patients the best treatment options available, including state-of-the art reproductive health services like IVF and IUI to help you get pregnant faster or preserve your marriage by preventing unplanned pregnancies without surgery!
They are able to take you for the consultation within one week of calling, and every other process with them will go smoothly! The nurses are very friendly—they always answer any questions you might have via email in no time at all. 
Their treatment includes in vitro fertilization, donations and surrogacy, treatments for men as well as non-invasive treatments like ovulation induction.
"Very pleasant and professional staff. They are quick to respond to emails and any requests. You do not need to wait for an appointment and they quickly follow-up and send necessary referrals. After dealing with another fertility clinic in Ottawa that was not very responsive, I was pleasantly surprised with the service at OriginElle Ottawa. Dr. Alhajri is a kind medical professional willing to answer all your questions and accommodate requests."
FAQ about Fertility Clinics
There are many fertility clinics in Ottawa, but the five listed above offer the best service and results. If you're looking to start a family, these clinics can help you achieve your goal. 
Each clinic offers a unique set of services and treatments, so be sure to do your research before choosing one. 
And remember, patience is key when it comes to fertility – don't get discouraged if you don't conceive right away; keep trying until you find the clinic that's right for you.